Company Profile
K.R. Kanagata Co.,LTD was founded in 2005, the company is producing rubber mold and plastic mold. Thailand has a location in the middle of Asia, which is developing of the industry. In Thailand has a lot of foreign investors but most of all are Japanese investor. All company wants to reduce the process of production because of the limit of time and get the lowest price for business competition. K.R.Kanakata Co.,LTD has aim to support to our customer by provide good quality of product, reduce cost and delivery on time.
Currently, in the industry has many companies of automotive parts and electronic component but most of the company, they import mold from Japan. In the reason, they don't know the potential and quality of product in Thailand; moreover, unable to communicate with Japanese. In contrast, it make disadvantage to the company, if they order the product from Japan such as long period of production, higher cost and transportation cost. In Addition, if product has a problem to be sent back for repair in Japan but cannot stop the production line. Our company focus on becoming the cost leadership, while excellence in every aspect to meet customer' stringent requirement regarding quality and on time delivery. We hope very much that we have won the trust of customers.
Design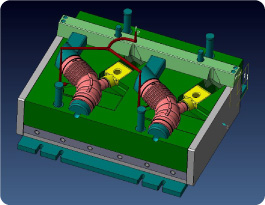 Mr. Kachapon has experience in design for over 20 years in manufacturing of rubber mold and plastics mold. The internal design using CAD and CAM by considering from machine and raw material. The characteristic of product of the customer will focusing on the efficiency of mold forming, look closely and carefully in design of mold and reduce the process of product.
Department
Design Department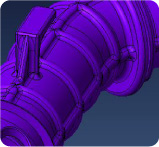 The most important thing in designing the mold.The designers design under the V 20 program to reduce the cost and time for our own Process.
Production Department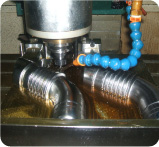 We are committed to developing mining and resources to meet the needs of the customer more stringent.Our goal is to deliver timely.
Quality Department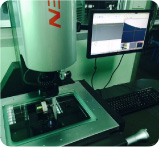 We will have to check in the process design,and all steps in the production process in order to reduce the Edit.In the event that the customer wants to measure Sample Size we can check and send sample with mold.
Marketing and Service Department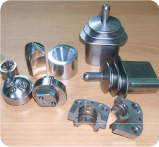 We plan to expand the market in Thailand and also Southesat Asia and other countries.
Samples mold